[[File:

|258px]]
Windy Valley
Background Information
Feature films
Television programs
Video games
Sonic Adventure ,Mario and Sonic at the London 2012 Olympic Games
Park attractions
Designer
Inspiration
Other Information
Other names
Location
Mystic Ruins
Ruler(s)
Owner(s)
Inhabitants
Visitors
Metal Sonic, Sonic the Hedgehog, Shadow the Hedgehog, Miles "Tails" Prower, Knuckles the Echidna, Silver the Hedgehog, Blaze the Cat, Amy Rose, Dr. Eggman, Vecter the Crocodile, Jet the Hawk, Mario, Luigi, Princess Daisy, Yoshi, Princess Peach, Wario, Bowser, Waluigi, Donkey Kong, Bowser Jr
Final state
[Source]

Windy Valley|ウィンディーバレー|U~indībarē}} is one of the action stages featured in Sonic Adventure.
Description
Edit
A large set of greenery ruins set flying high in the clouds amongst dangerous gusts of wind and a lethally violent tornado, Windy Valley is located inside a cave within the Mystic Ruins. The level is split into three main parts: the windy hills at the beginning, the tornado, and the aerial spiraling tracks. Sonic goes through all three, while Tails goes through only the third, and Gamma goes through only the first. Windy Valley was the only level that went through the biggest visual changes between the announcement of the game on August 22nd, 1998 and its release in December. Though still broken up into three parts, the layout and textures for each were completely redone. The prototype images can be viewed below.
In Sonic's story, Windy Valley is the second level. Here, he and Tails attempt to track down a Chaos Emerald to stop Chaos from collecting them all.
Windy Valley is Tails's first level, where he must race Sonic to the Chaos Emerald at the end. Interestingly, because the whole level moves downward, Tails can fly from the beginning to the end of the level without touching the ground.
E-102 Gamma
Edit
Windy Valley is Gamma's third level. Here, Gamma searches for E-103 Delta to free him after being banished from the Egg Carrier. Like his other levels, enemies and other structures must be destroyed to increase the time limit.
Screenshots
Edit
Early Product
Edit
Final Product
Edit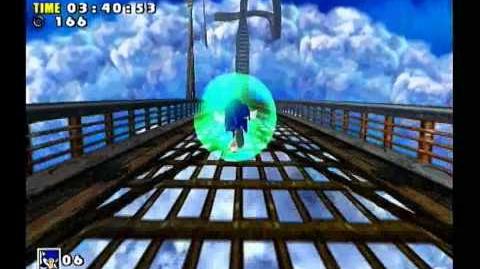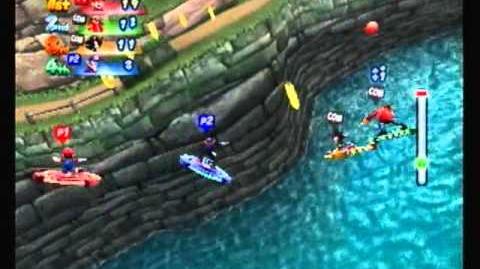 Ad blocker interference detected!
Wikia is a free-to-use site that makes money from advertising. We have a modified experience for viewers using ad blockers

Wikia is not accessible if you've made further modifications. Remove the custom ad blocker rule(s) and the page will load as expected.