Welcome to the Wiki
Edit
Welcome to the wiki. We're a collaborative community website about your topic that anyone, including you, can edit. Click the edit button at the top of any page to get started!
Describe your topic
Edit
You will see characters from Kingdom Hearts series, Mario series, Sonic the hedgehog series and other series.Now users you are welcome to edit characters, Stages and create new categories.As long it's about this wiki now when you are editing it's got to be facts about the characters, stages and new categories about this wiki.Don't put nothing negative or anything inappropriate on this wiki.Users will be suspended for 3 whole days and will be Blocked If you put Don't s.Only put Do's about characters, stages and new categories.After 3 days Users will be Blocked perminently or be Unblocked.
Latest activity
Edit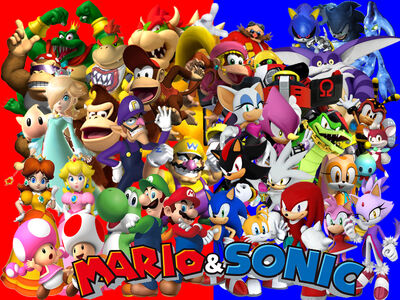 Photos and videos are a great way to add visuals to your wiki. Find videos about your topic by exploring Wikia's Video Library.
Ad blocker interference detected!
Wikia is a free-to-use site that makes money from advertising. We have a modified experience for viewers using ad blockers

Wikia is not accessible if you've made further modifications. Remove the custom ad blocker rule(s) and the page will load as expected.